J.S. Giguere
2000-01 Mighty Ducks Road Jersey, set 1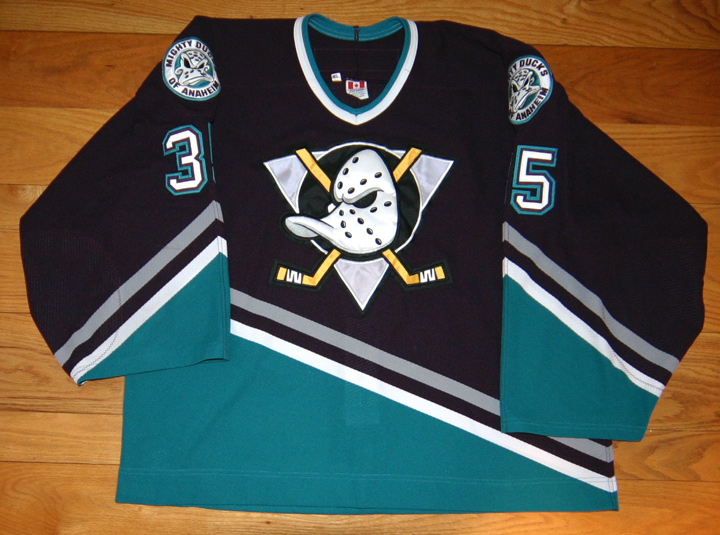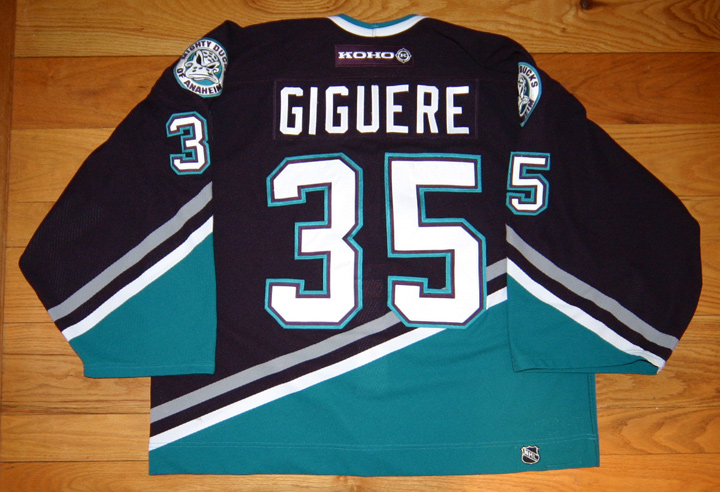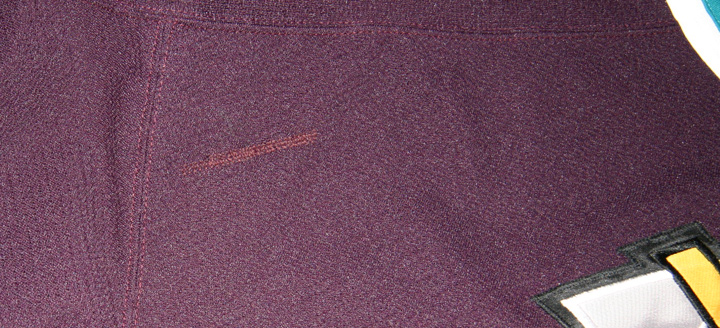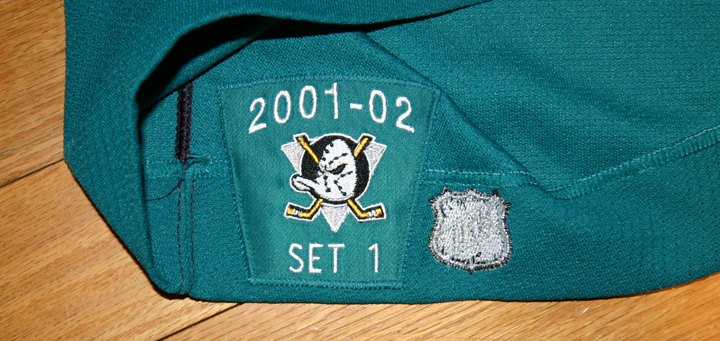 This is Giguere's first Ducks jersey and from his official rookie year. The jersey shows surprisingly good wear for a Ducks jersey, since the dry clean them regularly, with a 3 inch repair on the right shoulder, as well as several visible puck marks on the sleeves. The jersey was acquired in a trade with another collector and came with a Ducks team letter.
1999-00 Saint John Flames Road Jersey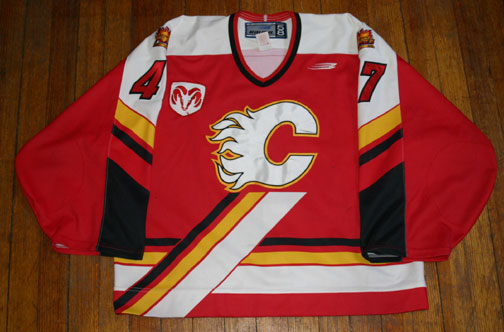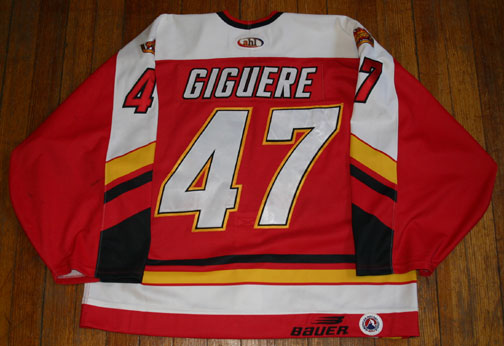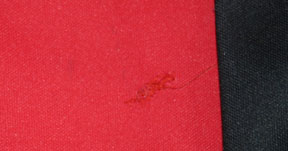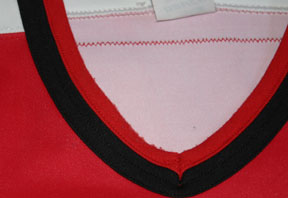 J.S. Giguere wore this jersey while playing the Flames farm system. The jersey shows great wear with a small repair on the front body and many dark puck marks on the sleeves. There is a lot of pilling at the neck and some pilling on the cuffs of the sleeves. Acquired in the same deal as the jersey above, it came with a letter from the St. John Flames.
Main page